Mailovedoll Winter Sale
All doll orders can enjoy an 8% discount + 3 extra accessories (excluding overseas warehouse orders)
Shop IL Doll and Enjoy the Following Special Offers
1.Free Standing Feet(Orig.$59)
2.Free Gel Breast(Orig.$59)
Don't Miss It!
In 2021, the mailovedoll team visited the IL factory and conducted a 7-day on-site inspection of the IL factory. As a result, the mailovedoll team wrote a unique report detailing the characteristics of the IL brand and its products. Click to read more to view!
You can click the directory below to quickly jump to the corresponding content
Standard Joint vs Flexible Joint
3. Continuously Improved Product Quality

About ILDoll
ILDoll is Committed to Producing the World's Top Most Life-like Sex Dolls:
Transsion Intelligent Technology Co., Ltd. was established in 2018 in Guangzhou, China. It is a manufacturer specializing in the production of silicone and TPE dolls. ILDoll is a boutique branch of Transsion Intelligent Technology Co., Ltd. By upgrading to cutting-edge production technologies such as silicone materials, ultra-real painting technology, and 3D modeling, ILDoll now produces the most advanced and trendy love doll designs available on the market! These dolls are loved by a large number of users for their vivid details, and have large fan following in Europe, America and Asia.
(4) Characteristics of the ILDoll Brand
1.Innovative New Tech
2.R&D
3.Continuously Improved Product Quality
4.Young Professional Team
---
Detailed Introduction of the 4 Characteristics
1.Innovative New Tech
Exciting new technologies include ultra-realistic painting technology & light-weight technology.
Non-Fading Body Color: Your Doll Keeps Her Tan:)
Ultra-realistic painting technology allows for the doll's skin to hold a healthy, realistic, bodily color and texture which does not wiped off (a.k.a won't fade after normal "shagging" use 🙂
Generally speaking, manufacturers use ordinary ink to coat the body of the doll. Ordinary ink fades! The ILDoll team has overcome this problem by combining colorants with special adhesion agents, and paints them with specialized tools. Now, your love maker will look healthy and sexy throughout the relationship.
Real to the Touch:
Be Among the First to Experience This New Feature!
In 2019, ILDoll launched a series of ultra-realistic silicone products. This doll series enjoys unparalleled real-life skin qualities. Customers can not only clearly see spots, pores, blood vessels, and skin textures but can also enjoy a real skin texturized feel.
The application of ultra-realistic technology in TPE products is a first for the market. Appearances are striking realistic to real women, a feat quite impossible for ordinary manufacturers. Because TPE material is softer than silica gel it is used for body color, not skin texture.
(Solvent wipe video)
---
Same Great Doll, Less Wight
Light-wight Technology: Doll weight is one of the factors customers take into consideration when buying a sex doll. Most dolls over 158cm in height weigh over 30kg causing difficulty for the handler. The ILDoll team developed light-weight tech with this in mind. Now, a 158 cm doll weights 25kg, 5kg less! and does so without changing or altering the softness of the doll's body. ILDoll's weight technology reduces the weight or you doll by as much as 25%!(This technology is only applicable to silicone products)
(Weight loss video)
---
2.R&D
R&D Coincides with Design Breakthroughs!
New loved features include: adjustable mouth, nail-free feet, and elastic joints.
Adjustable mouth: The mouth of ordinary dolls is not designed hold certain positions. They are usually fixed shut. Sound a bit boring? That is because it is!
Breakthrough Announcement Guaranteed to Make You Happy!
ILDoll now designs a mouth allowing for adjustable positions and more expressions – smiles, surprised, etc. Great for oral sex! With the ability to adjust mouth positions, now your doll can give some good "head!"
(Ordinary mouth)
(Adjustable mouth)
---
Nail-less Feet: Before, to make dolls stand upright their soles were installed with three protruding metal screws. These screws supported the weight of the body. Yes, it did give your playmate the ability to stand, but! it took away the doll's beauty. Now, dolls can stand just as straight but without the screws! Screws are now replaced with harder more superior silicon which can hold and support the weight of the doll.
With this new breakthrough in design, both soft and hard silica gel are used in the manufacturing process. Soft silica gel is applied to the body with hard silica gel applied to the feet. This integration of two different gel types may cause a slight color differentiation between body and feet, however, it has received huge applause and great feedback from the feet fetish community!(Only applicable to silicone dolls)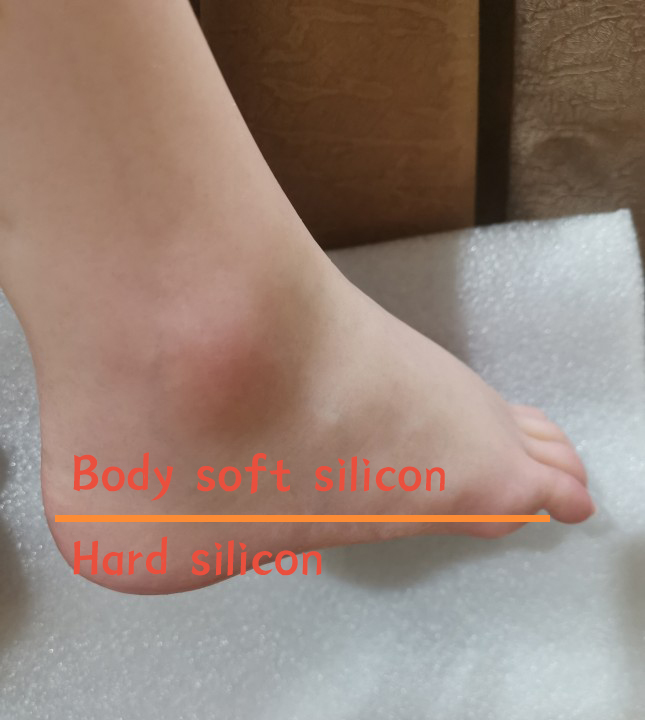 (Picture of standing feet without nails)
---
Standard Joint vs Flexible Joint: The difference between the two is the tightness of the joints attached to the doll's internal skeleton.
Standard Joint: This design can fix and hold a doll's posture in place, but requires some difficulty and effort when moving and adjusting positions.
Flexible Joints: This design allows for easy movement and adjustment of positions, but does not fix and securely hold the position of the doll.
(Standard joint)
 ( loose joint)
---
3. Continuously Improved Product Quality
Big News!
Silicone Products: In the past, silicone dolls were hard to the touch, they did not give customers the sexual pleasure expected by loyal fans causing them to turn to the softer TPE dolls. To improve the user experience, ILDoll's team made all-round significant improvements to the silicone material. Today, silicone products have better texture and elasticity, especially the tits! They also have enhanced wear and tear resistance which drastically reduces issues such as depression and deformation thus increasing its service life. This represents an all-around upgraded user experience and is big news for users who like silicone dolls!
(Silicone milk shake)
( TPE milk shake)
 (anti-tear video)
---
TPE Products: TPE products have also undergone upgrades by eliminating non-pleasant material odors.
Material: TPE products use high-elastic TPE materials imported from Japan. This material has passed the relevant third-party testes conducted by independent institutions, and are in line with meeting environmental protection and safety requirements. It does not cause harm to the human body and does not cause allergies (For actual test results, please view below)
Eliminating Odor: Most of the competitors' TPE dolls will have some degree of industrial odor which normally fades after 2-3 weeks. But some users don't appreciate the waiting time and have given back negative feedback. After listening to customer demands, ILDoll's team have chosen to opt for the highest quality of raw materials and upgrade its production line operations to completely eliminate all odors straight out of the factory!
---
4. Young Professional Team
The Mailovedoll team has visited several different doll manufacturers. 90% of the employees working at these factories are over 35 years old, however, at ILDoll the age of employees are between 25 and 35 years old. This young team of talents are hand-picked from various industries and create a highly experienced but youthful atmosphere based on responsibility and innovation.
Talented Professions Trained for the Job:
Materials: Dr Ying graduated from South China University of Technology with a major in polymer materials and engineering. He has many years of experience in the industry and is responsible for the development of silica gel and TPE materials.
Coloring: The Coloring technology used by ILDoll originated from the American Legacy EFX company, and falls under the responsibly of the Cinema Makeup School.
3D Modeling: Mr. Wing is one of ILDoll 3D modeling technicians. She completed a master's degree in sculpture at Guangzhou Academy of Fine Arts and has 5 years of 3D modeling experience.
A Lifetime of Makeup Experience: Beautifying Your Love Doll
Makeup: All makeup applied to doll faces and bodies are manually painted on by professional makeup artists. The makeup team is comprised of numerous makeup artists with some of them having 20 years of work experience at wax museums.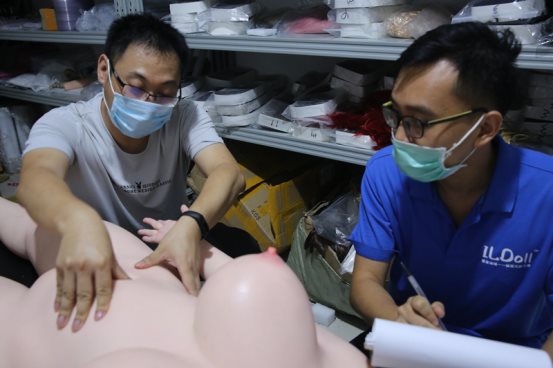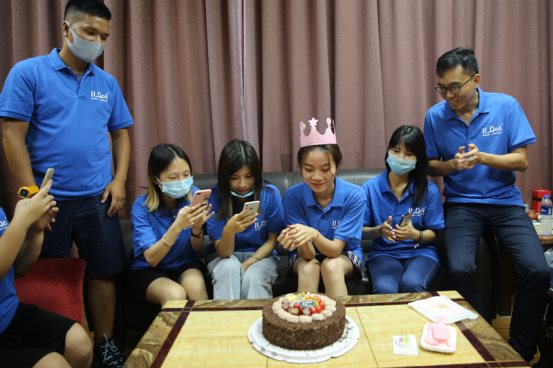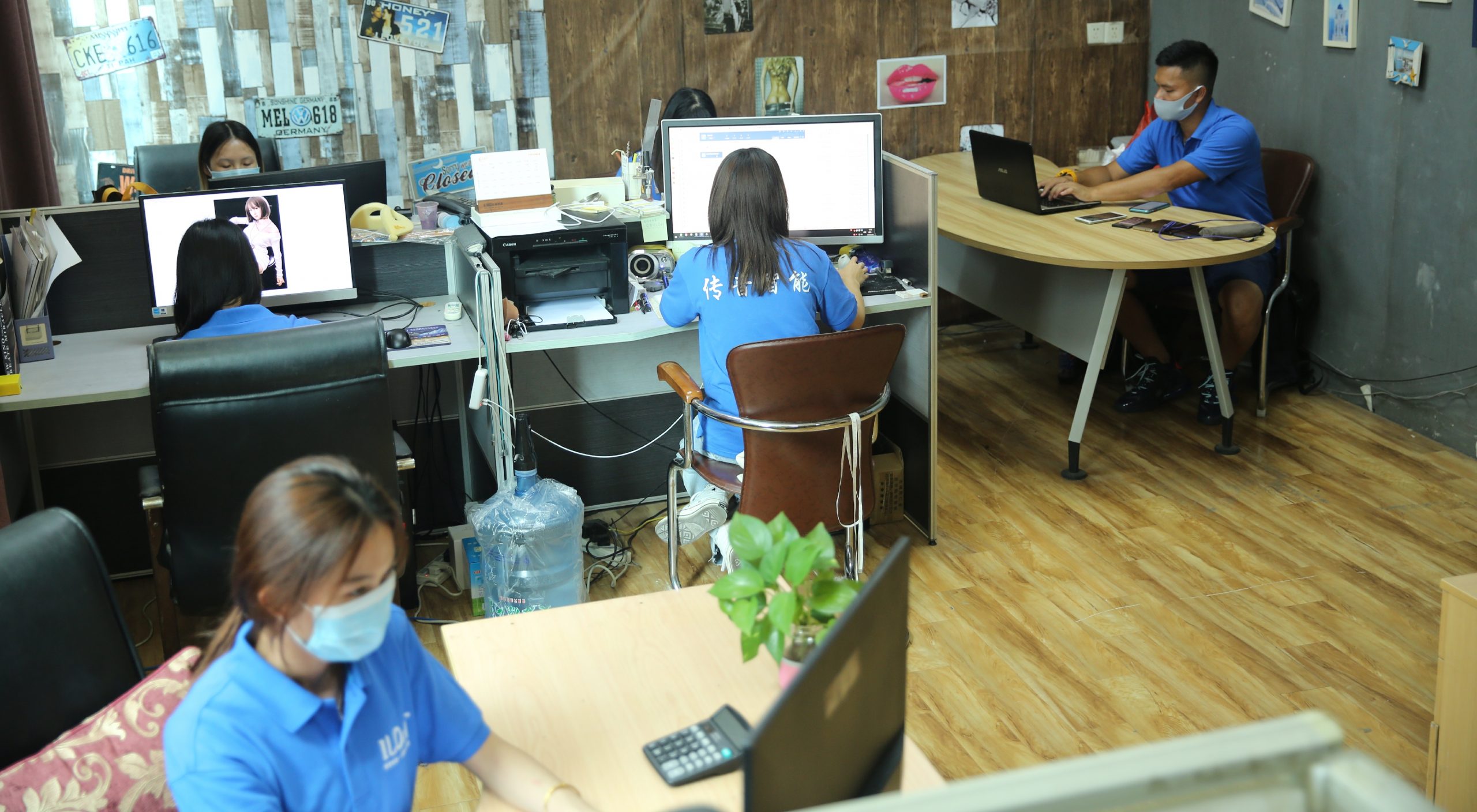 (Team picture)
---
ILDoll factory map
---
TPE Material Test Report
ILDoll Power of Attorney
Since 2021, Mailovedoll has been navigating the doll industry in search of high-quality manufacturers to build relationships with. Mailoveodoll focuses on becoming a sex doll agent to high-end doll brands.
It is with pride and honor that Mailovedoll announces becoming the official agent of the ILDoll brand. See below the official Certificate of Authorization