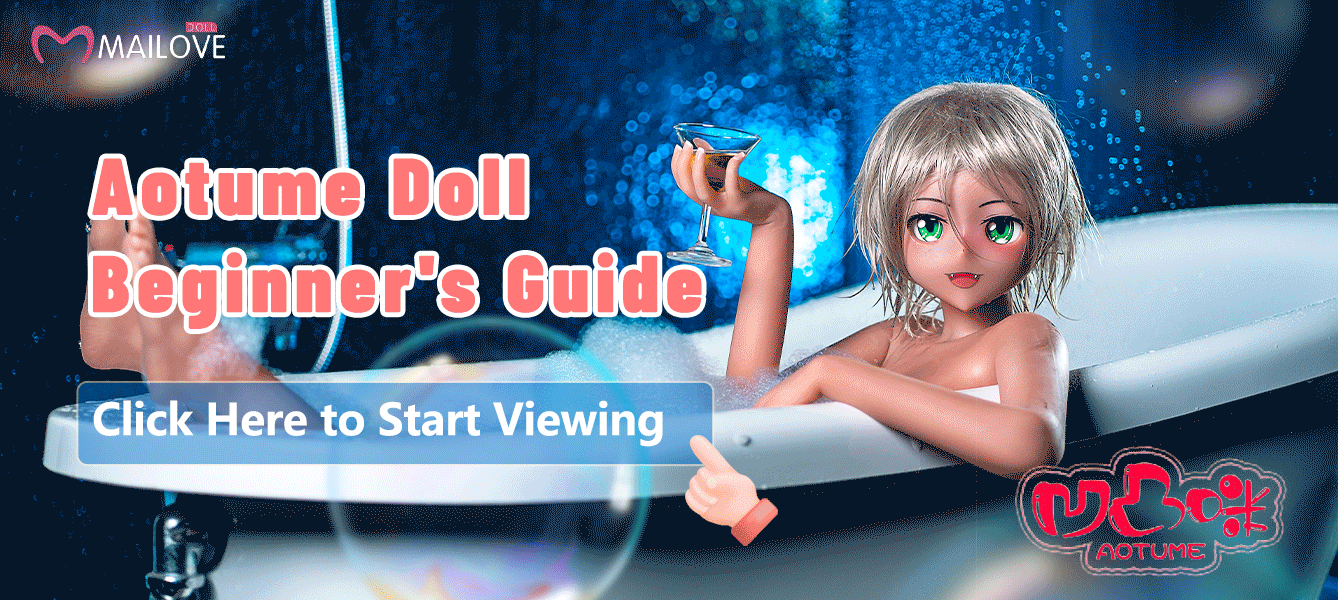 Mailovedoll Winter Sale
All doll orders can enjoy an 8% discount + 3 extra accessories (excluding overseas warehouse orders)
Shop Aotume Doll and Enjoy the Following Special Offers
1.Free Hand Skeleton(Orig.$159)
2.Free Shrug(Orig.$59)
3.Free Double Joint(Orig.$59) 
4.Free Standing(Orig.$59)
5.Free Extra Wig(Orig.$30)
Don't Miss It!
Mailovedoll team wrote a unique report detailing the characteristics of the Aotume Doll brand and its products. Click to read more to view!
You can click the directory below to quickly jump to the corresponding content.
Silicone Doll VS TPE Doll
The TPE material provides a softer touch for sex dolls, while the all-silicone material offers more body makeup and a more realistic appearance. Watch the silicone doll and TPE doll comparison video below. All silicone bodies come by default with realistic body makeup and there is no body makeup option for TPE bodies. There is no anal tunnel for silicone bodies.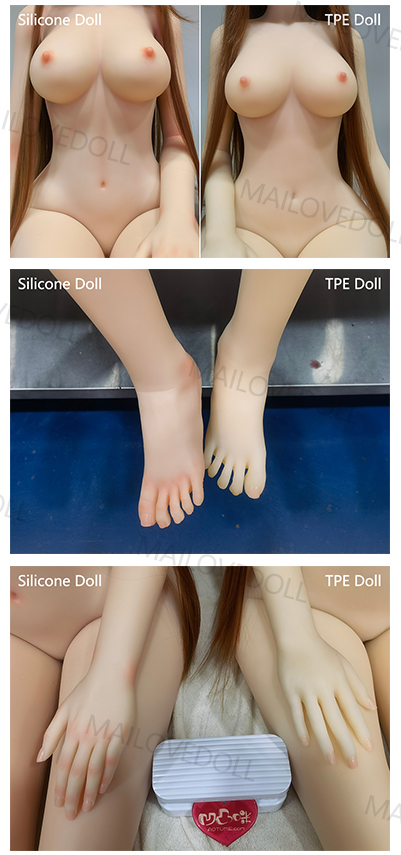 If you have a favorite anime character, you can send us a photo of the character and Aotume Doll will customize the facial makeup, eyes, wig, and even clothing based on the character's photo. Aotume Doll transforms 2D characters into lifelike 3D dolls while fully preserving the appearance and style of 2D art. Customizing the makeup only costs $300, and we highly recommend customers to customize their favorite anime characters.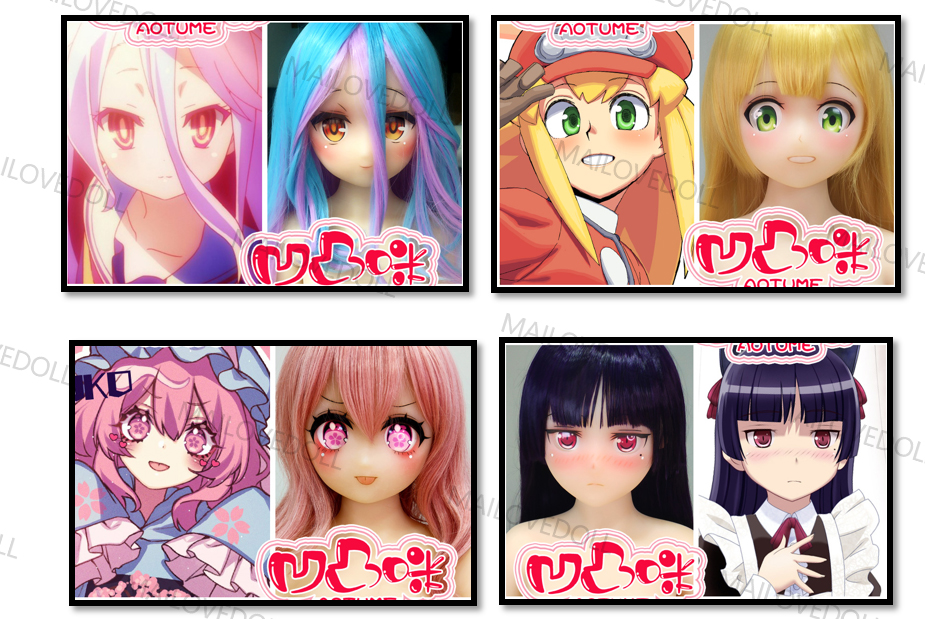 Long Lasting Waterproof Makeup
As the industry's top brand for facial makeup, Autome Doll has achieved pioneering results in the field of aesthetics. In order to construct a love doll that "won't age" – a.k.a faded makeup – Autome Doll's makeup paints are made durable and last for a very long time. All facial makeup is hand-applied and guaranteed in quality, durability, and waterproofability.
Most Comprehensive DIY Customization Options
Specializing solely in two-dimensions style allows Autome Doll to focus on one of its greatest advantages…product variation! Product variation also includes private product customization! All love dolls have hairstyles, eyeball designs, and custom options to choose from. With so many options, it is easy to transform your sex doll character into a "new" sex doll character by just changing hairstyle wigs or costumes. If, however, you don't find the style that "gets you hot," no worries! Just provide an original image of the two-dimensional character you want and Autome Doll will make it for you.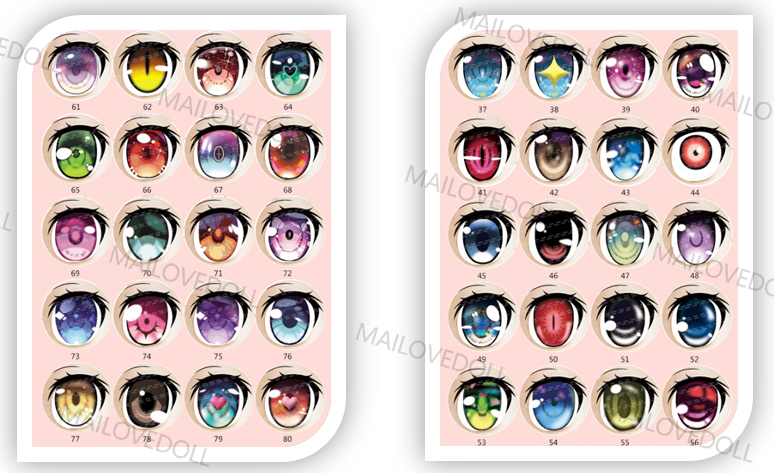 Aotume Doll Skeleton & Joint Movements
Whether you are taking sex pics or in the "middle of action," posture is an indispensable part of the sexual intercourse. No one like sleeping with a "piece of wood." One huge selling feature of two-dimensions characters are their ability to make numerous expressions, perform exaggerated movements, and hold exotic positions. The flexibility of these dolls has become their iconic feature!
The yoga-grade skeleton adopted by Autome Doll builds on this feature with added flexibility and exceptional exotic performance. Now your sex doll can perform just like the iconic amines' you see in cartoons.
Aotume Articulated Finger Joints
Articulated Finger Joints allow your doll's hands to pose in more positions. Mailovedoll provides this option for free with all Aotume Doll purchases, which can only be enjoyed by buying Aotume Dolls on Mailovedoll.
Autume Doll has launched the ball-joint m16 screw, which allows for more natural movement of the doll's head and enables it to pose in a wider range of positions.
Aotume Doll Head Collections
Please note: Customers without an Aotume Doll cannot purchase only an Aotume Head!
For customers who already own an Aotume Doll: You must provide your order number for the doll and a full-body photo of the doll you own.
For customers who have not purchased an Aotume Doll: The Aotume Head must be purchased together with an Aotume Doll.
Only suitable for 135cm-145cm dolls:
Only suitable for 145cm-155cm dolls:
Only suitable for 155cm dolls: