Irontech Doll was established at the end of 2015 and now has over 8 years of experience in producing TPE and silicone sex dolls. With exquisite carving techniques, precise skeleton welding, the use of non-toxic and odorless production materials, and high-quality makeup standards, Irontechdoll has always maintained high standards in the production process to continuously meet customer needs and support its development. In 2023, Irontechdoll will increase its factory area from 2500 square meters to 6000 square meters, which also demonstrates Irontechdoll's strong capabilities.
Irontech Doll is one of China's leading manufacturers specializing in original European and American style sex dolls. It has taken Ironechdoll just 1 year to get invited to the world's largest sex doll forum "TDF," and has since enjoyed 4 consecutive years of being registered as a listed TDF-affiliated manufacturer.
As one of the top sex doll manufacturers, Irontechdoll continuously designs different styles and types of sex dolls, such as BBW, skinny, Asian, torso, small-breasted, and Latin, to meet the needs of its customers. In addition, they have invested a lot of money and effort in designing new features. In 2022, Irontechdoll launched Automatic Body Movement, Electric Hip and Waist, and Vagina Automatic Clamp & Suck, introducing multi-functional mechanical robot sex dolls that can move and respond to your desires. No longer will your doll be motionless.
lrontech Sex Doll Authorization
Click on the Titles in the Table of Contents Below to Navigate to the Corresponding Content.
All Irontechdoll products sold on our website are 100% authentic. When you receive your doll, you will also receive an anti-counterfeit code card. Customers can enter the code on this card at https://anti-fake.irontechdoll.com/index.html to verify the authenticity of their product. Please note that Irontechdoll's overseas warehouse dolls currently do not have anti-counterfeit codes. Irontechdoll will add anti-counterfeit codes to the next batch of warehouse sex dolls.
Tpe and Silicone Sex Doll Body Details
Both TPE and Silicone sex dolls feature realistic body details, allowing customers to see skin texture, makeup such as veins and blood vessels, among other features, making the dolls look more like real people. Professional makeup artists are responsible for applying the body makeup.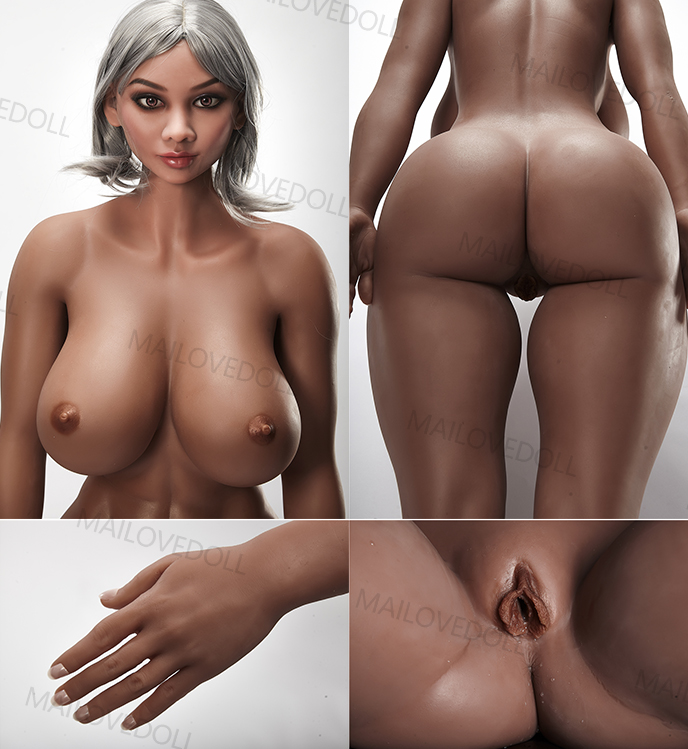 (Realistic Tpe Doll Body Details)
(Realistic Silicone Doll Body Details)
Articulated Finger Joints
The Articulated Finger Joints feature allows the doll's hands to have a wider range of movement and can be posed in various hand gestures.
Gel Breasts/Butt, Softer Gel Breasts/Butt
Irontechdoll can provide standard and softer Gel Breasts/Butt for both silicone and TPE dolls. The Softer Gel Breasts/Butt have a very soft feel, and we highly recommend customers choose this option. However, if your love doll will primarily be used as a photography model, we suggest selecting a solid butt. Here are some tips for protecting Gel Breasts/Butt:
The best way to protect the gel part is by hanging the doll. Neither the gel breasts nor the butt would flatten.
Do not sleep on her stomach if she has gel breasts.
Do not pull the gel part vigorously, especially for the softer gel option, in case of tearing.
Keep away from knives, forks, scissors, and other sharp things.
Only silicone dolls can choose movable eyes, adjusting which can change the doll's expression and make the facial expression more vivid.
The mouth of a soft silicone head can be used for oral sex, but it is not possible to implant eyebrows or hair on a soft silicone head.
Mechanical Robot Sex Doll
The robot option allows your love doll to move and not just be stationary!
TPE sex dolls have three functions: Automatic Body Movement, Electric Hip and Waist, and Vagina Automatic Clamp & Suck.
Silicone sex dolls only have the Vagina Automatic Clamp & Suck function.
The automatic vaginal clip and suck function will blow up your mind. Heating, vibrating, and moaning functions are available. You are going to love this authentic experience.